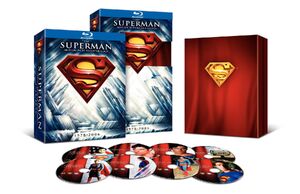 Superman: The Motion Picture Anthology, also referred to as simply the Superman Anthology, is the original series of Warner Brothers' big-budget superhero films based on the DC Comics character Superman.
Ilya and Alexander Salkind and Pierre Spengler purchased the Superman film rights in 1974. After numerous scripts, Richard Donner was hired to direct the film, filming Superman (1978) and Superman II (1980) simultaneously. Donner had already shot 80% of Superman II before it was decided to finish shooting the first film. The Salkinds fired Donner after Superman's release, and commissioned Richard Lester as the director to finish Superman II. Lester also returned for Superman III (1983), and the Salkinds further produced the 1984 spin-off Supergirl before selling the rights to Cannon Films, resulting in Superman IV: The Quest for Peace (1987). In 2006, Donner released his directors cut of Superman II entitled: Superman II: The Richard Donner Cut.
The franchise won the title of Superman Anthology in 2006, with the launch of the box Superman: The Motion Picture Anthology which included 2-disc special edition DVD's of the original Superman films.
Big budget Superman films continue to be made by Warner Brothers, who made an alternate sequel to Superman II, 2006's Superman Returns and later rebooted the franchise with Man of Steel.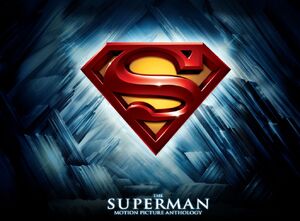 The Motion Picture Anthology
Edit
Related films
Edit
Recurring Cast
Edit
Other releases
Edit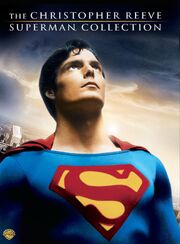 The film series has also been released under different titles such as The Christopher Reeve Superman Collection.
Community content is available under
CC-BY-SA
unless otherwise noted.